After more than a year of work, the new Rack Matrix S2 enclosure is validated for production.
It is with great satisfaction that we can finally unveil our new enclosure, the 5th version of the prototype of which has just been validated in the R&D lab.
Of a new kind, it is compact and intended to integrate all kinds of motherboards and accessories to build all kinds of devices (routers, IPBX, IoT gateways, ...). The possibilities are limitless.
Among the essential characteristics:
* desktop box (300 x 170 x 44 mm)
* rack mounting
* wall mounting
* front mounting (new type of mounting imagined for the enclosure with a screen on top). Thus it can be mounted in a bay at the front to see information on the screen.
* Aluminum for very good heat dissipation
* front and back in PMMA allowing cutting and UV printing. The cutout is essential to add accessories related to the purpose of the device. Without this possibility, we would be forced to manufacture as many case versions as different devices.
This box will be available soon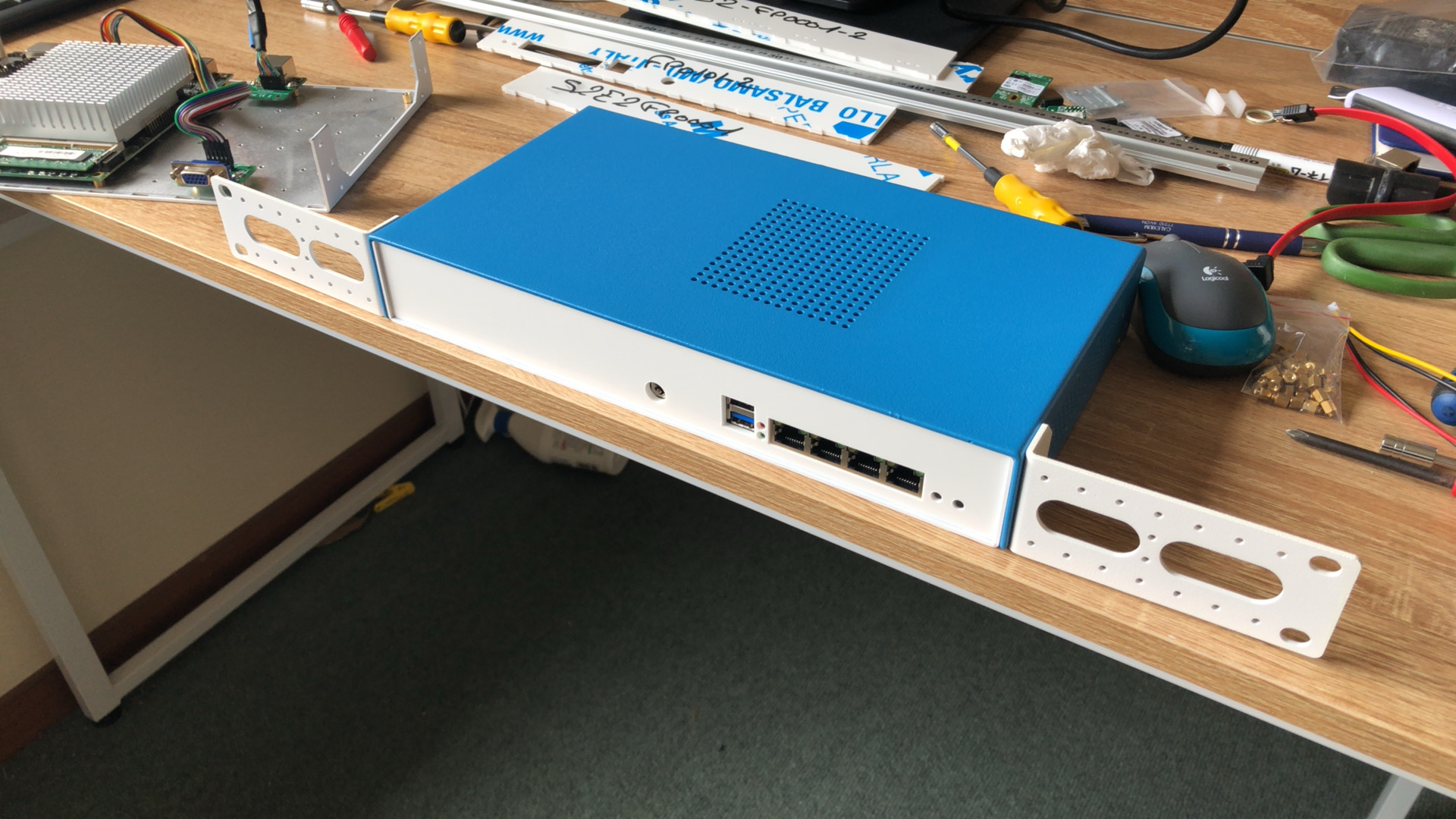 Here the Rack Matrix S2 onboard the Noah2 motherboard and with ears for rack mounting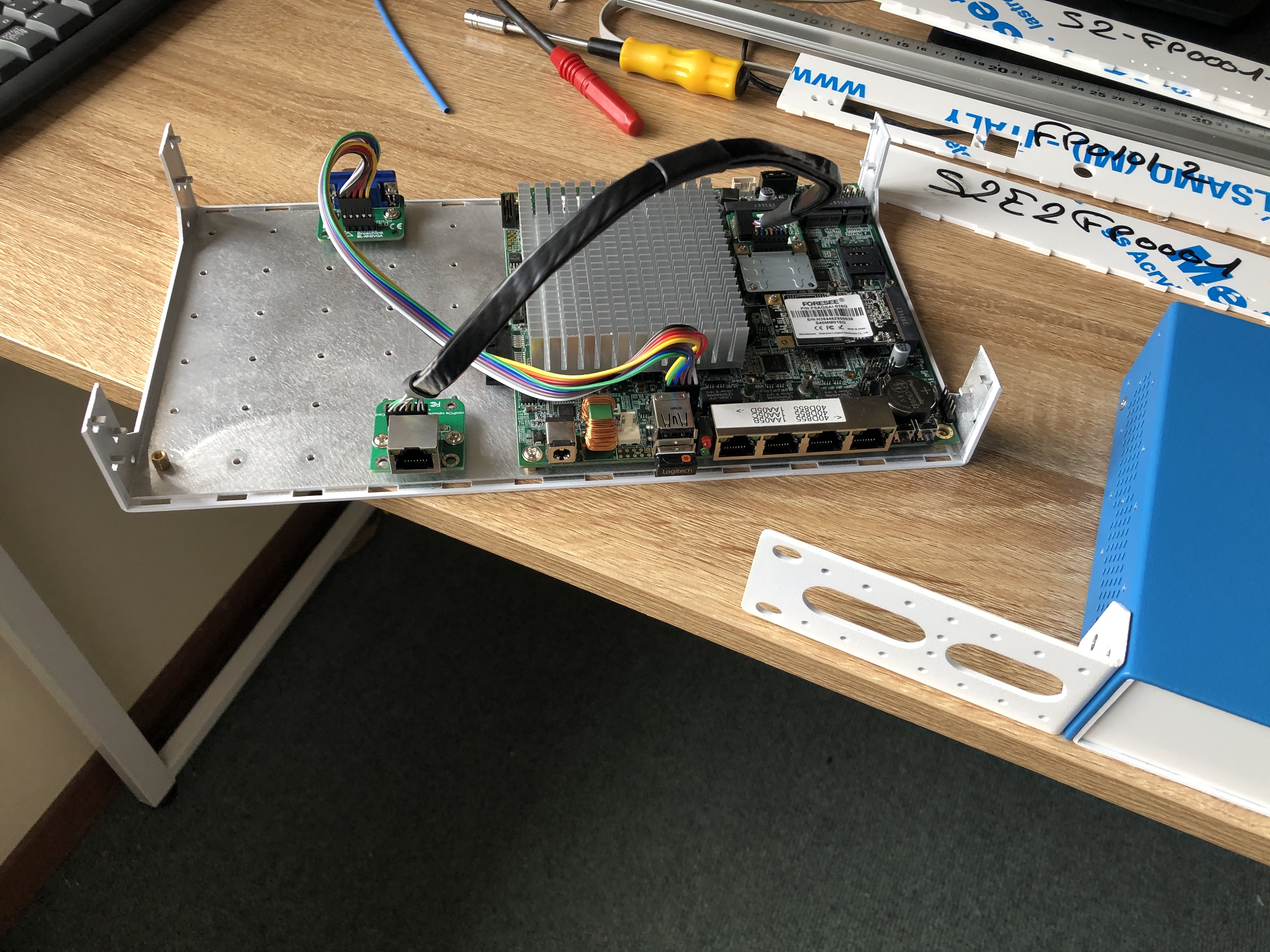 mounting of extensions possible with the tapped hole matrix (patented technology)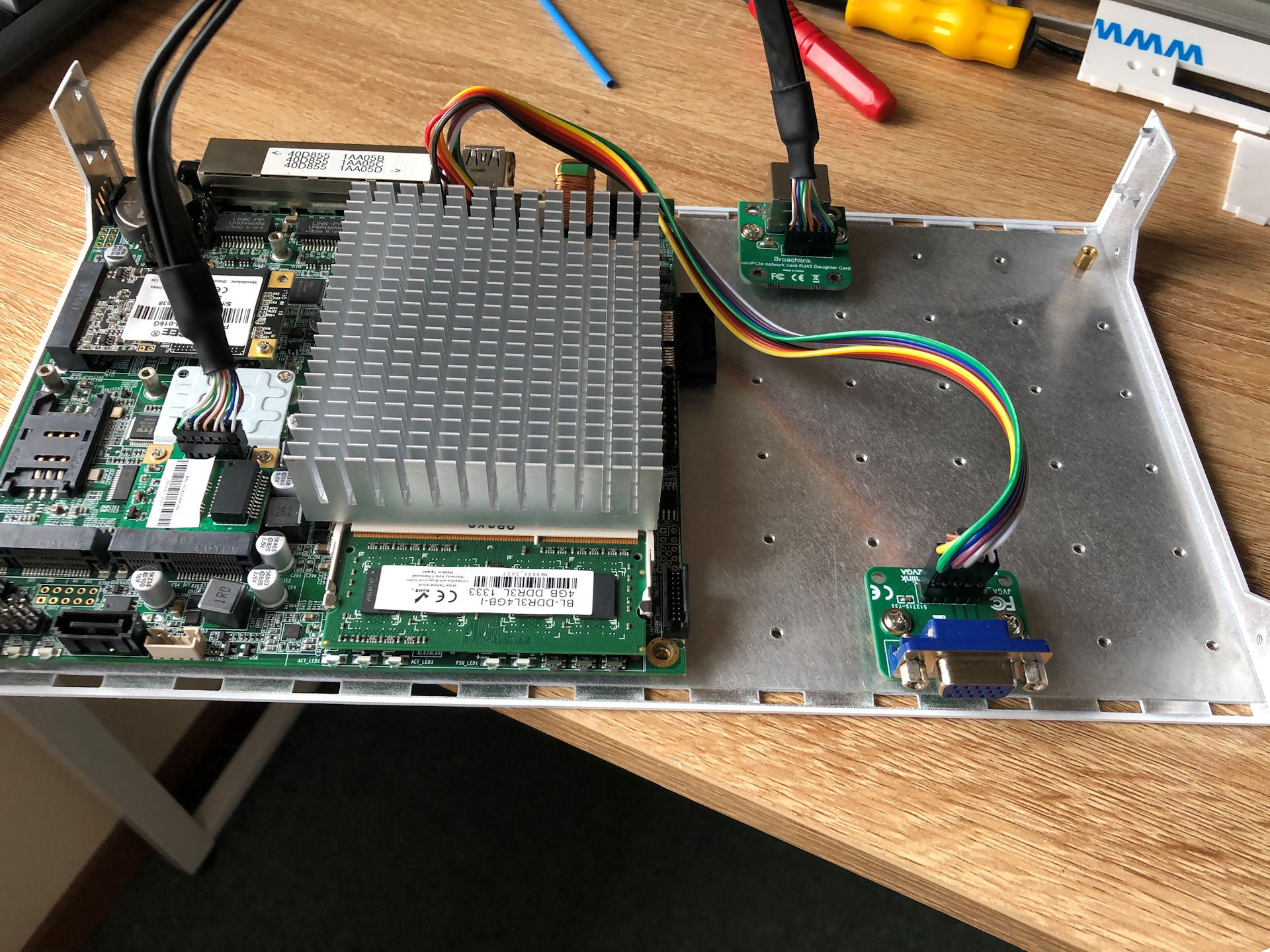 The Noah2 card has an internal VGA header port. This is how we can add a VGA port (here on the front, but it could be put on the back), and an RJ45 Ethernet port on the back, but which could also be on the front.