We are in constant thought to provide solutions desired by our partners and customers.

Our modular enclosure the Rack Matrix S2 will soon be enriched with new expansion cards desired by many people.

We are able to unveil 2 expansion cards that are being finished and soon in production.

The first card is a PoE IN allowing to power one or more motherboards such as Broachlink Noah of which we are the exclusive distributor or PC Engines APU.

The second card is an UPS which can be integrated into the S2 box.
These two cards can be integrated and work together as shown in the photo below from R&D.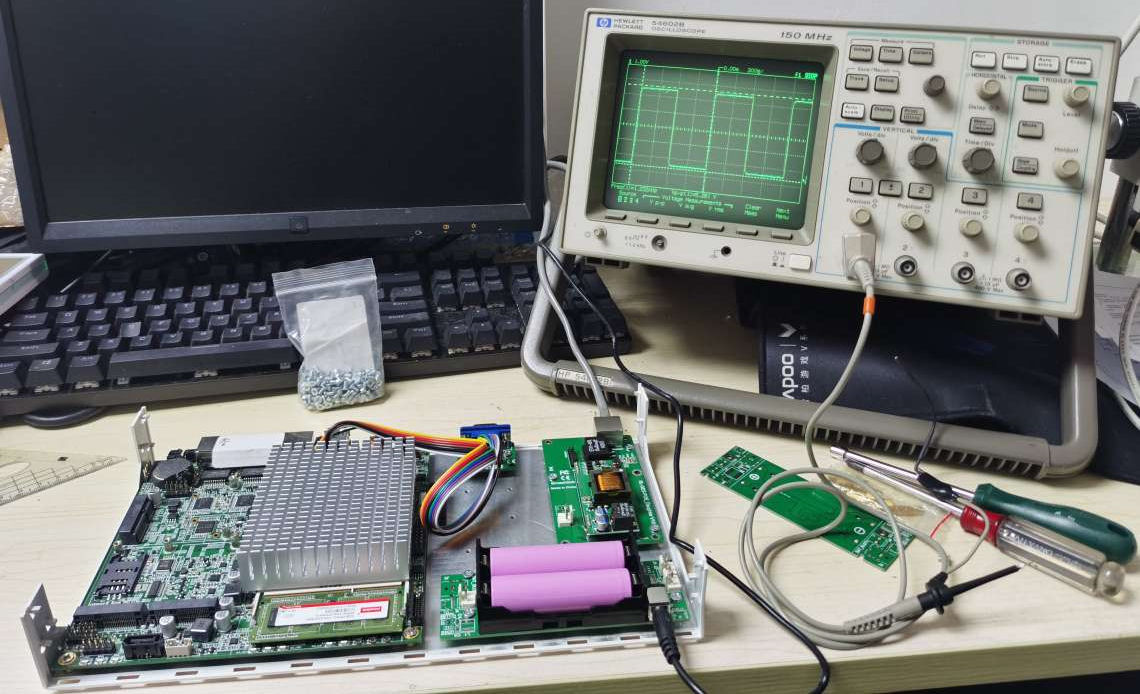 PoE IN
The PoE card allows you to add an additional Gigabit Ethernet port. This is actually a different daughter card for the BL-GES211R mono LAN minipcie card whose standard daughter card has only one RJ45 port.
The PoE daughter card can receive 2 kinds of power extractors (30W or 60W). With the 30W module we can power 2 Noah2 cards with additional cards, or even 3.5 inch hard disks.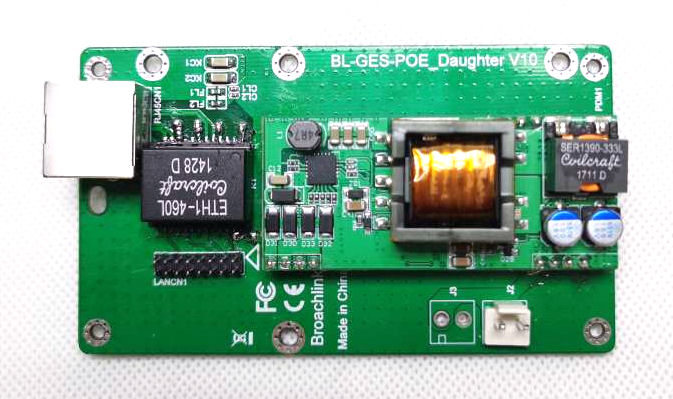 Daughter board with the 60 watts module (R&D information)
Module 30 watts
The design of the daughter card is such that we could put 2 and be connected either to 2 mono LAN BL-GES211R cards on 2 different Noah2 or APU cards, or to 1 dual LAN BL-GED211R card. This PoE card can receive 2 output connectors and thus connect 2 different motherboards.
Internal UPS or inverter
The second card is an internal inverter for the Rack Matrix S2 which can maintain the current for the motherboard and its accessories during the time of a so-called micro power cut, ie about 10 to 20 minutes. This UPS has 2 batteries of 2600 mAh means 5200 mAh in total.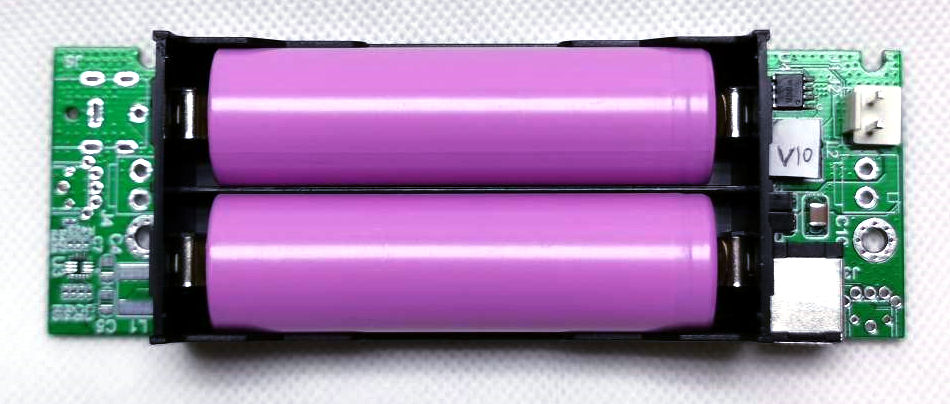 UPS board for Rack Matrix S2 under development (R&D information)
During a power cut test, and according to R&D data, a Noah2 motherboard, with a VGA screen, keyboard, mouse and Windows 10 continued to operate for more than 2 hours.
This internal inverter card can be powered from one of the 2 jack connectors depending on the installation chosen, or from the internal connector of the card. This internal connector can be powered from the PoE IN card or, in the case of the Rack Matrix M1, from the internal power supply.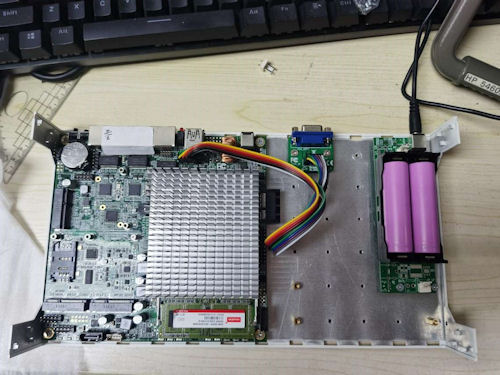 UPS with rear power outlet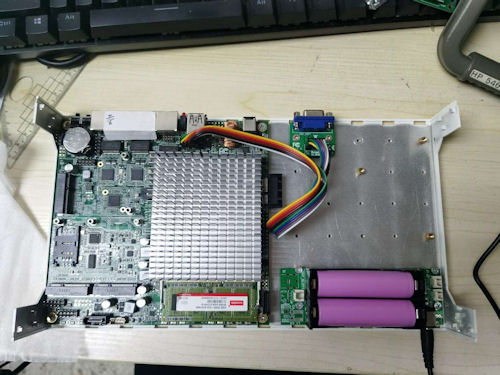 UPS with front power outlet
PoE IN + UPS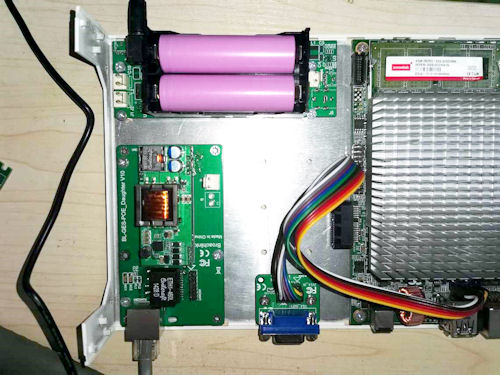 The 2 cards are complementary and can of course work together